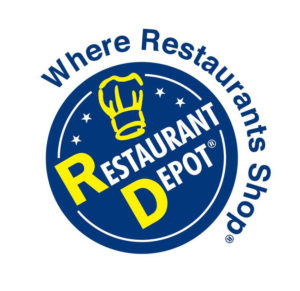 DINE-AGLOW DIABLO FOODSERVICE FUELS™ is proud to announce its new affiliation with the national food service supply chain; Restaurant Depot. Restaurant Depot, a division of Jetro Holdings, LLC, supplies independent food businesses with a large selection of quality products in a cash and carry warehouse style store. Starting in March participating Restaurant Depot stores have been offering a large selection of Dine-Aglow Diablo Foodservice Fuels and products. Products such as Dine-Aglow Disposable Liquid Wax Fuel Cells, Diablo Gel Chafing Fuel, the new Diablo Stem Wick Chafing Fuel and a variety of Dine-Aglow Wax products such as 5-Hour Tealights, 10-Hour Votive candles and 5-Hour Disposable Glass Catering Lights plus so much more.
Dine-Aglow Diablo has also introduced at participating Restaurant Depot stores, a beautiful display featuring the DINE-AGLOW FOREVER FREE TABLE LAMP PROGRAM™. This aisle unit displays a "take-home" brochure as well as all the lamps available in the program. This allows consumers to feel and touch the lamp before making their lamp purchase online at www.dadfuels.com. Once the lamps are delivered, our customers are encouraged to burn Dine-Aglow Disposable Liquid Wax Fuel Cells in the lamp. On every case of fuel there is a voucher worth $5 to $15 dollars. Simple return to Dine-Aglow Diablo the voucher(s) you collect and you will receive a check in the mail that reimburses you for your lamp purchases.  Hold onto future vouchers and redeem them on future lamp purchases, making your decorative table lamps free… forever!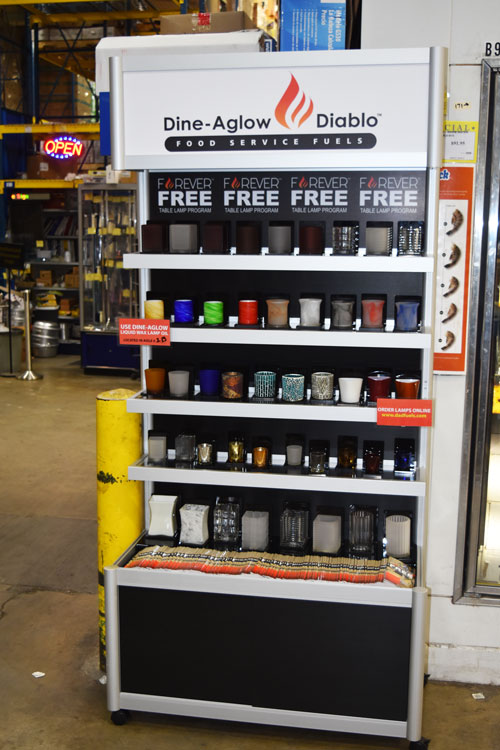 What Does Restaurant Depot Offer
Since 1990 Restaurant Depot has been simplifying the "one-stop process" of buying food, equipment and supplies for restaurant owners and caters. Restaurant Depot carries every item a restaurant owner or cater could need, from fresh seafood and meats to industrial stoves to kitchen tools and flatware. Membership is FREE, there are no minimum purchase requirements and members buy items by the piece or the case. Whether you buy a few bakery supplies or enough food and tableware to cater a party for 5,000, shopping at Restaurant Depot can save you time and money.